Sport and relax
If you are looking for a place to relax in nature, but also try recreational sports, our complex is an ideal place for you. Due to the beautiful nature, good location, nice walking trails and facilities of the area, you will not be bored here.
The hotel offers two tennis courts located in front of the main building. The green court is also a multifunctional playground suitable for football, basketball, football, badminton...Tennis court - 10 € / hour. The ROZÁKOVO playground, a mini zoo with sheep and ponies, has been built for our little ones.
You will find with us:
equestrian events
riding school
mini ZOO, children's meadow
tennis courts
billiards
bicycle rental
tourism
ROZÁLKOVO
Swings, climbing frames, monkey bars, or a magic house - all this and much more awaits your children when visiting Rozálkovo. The largest playground in the vicinity of Pezinok is an excellent place full of fun in the heart of the Rozálka Complex. Hotel guests have free entry.
ENTRY: 3.50 € / child. Free escort.
Massages:
Massages are an effective tool for improving health and relaxation, which will help you maintain physical, mental and emotional well-being.
Benefits of massages:
reduces stress, muscle pain and tension
improves immune function
lowers heart rate and blood pressure
relieves anxiety
riches against fatigue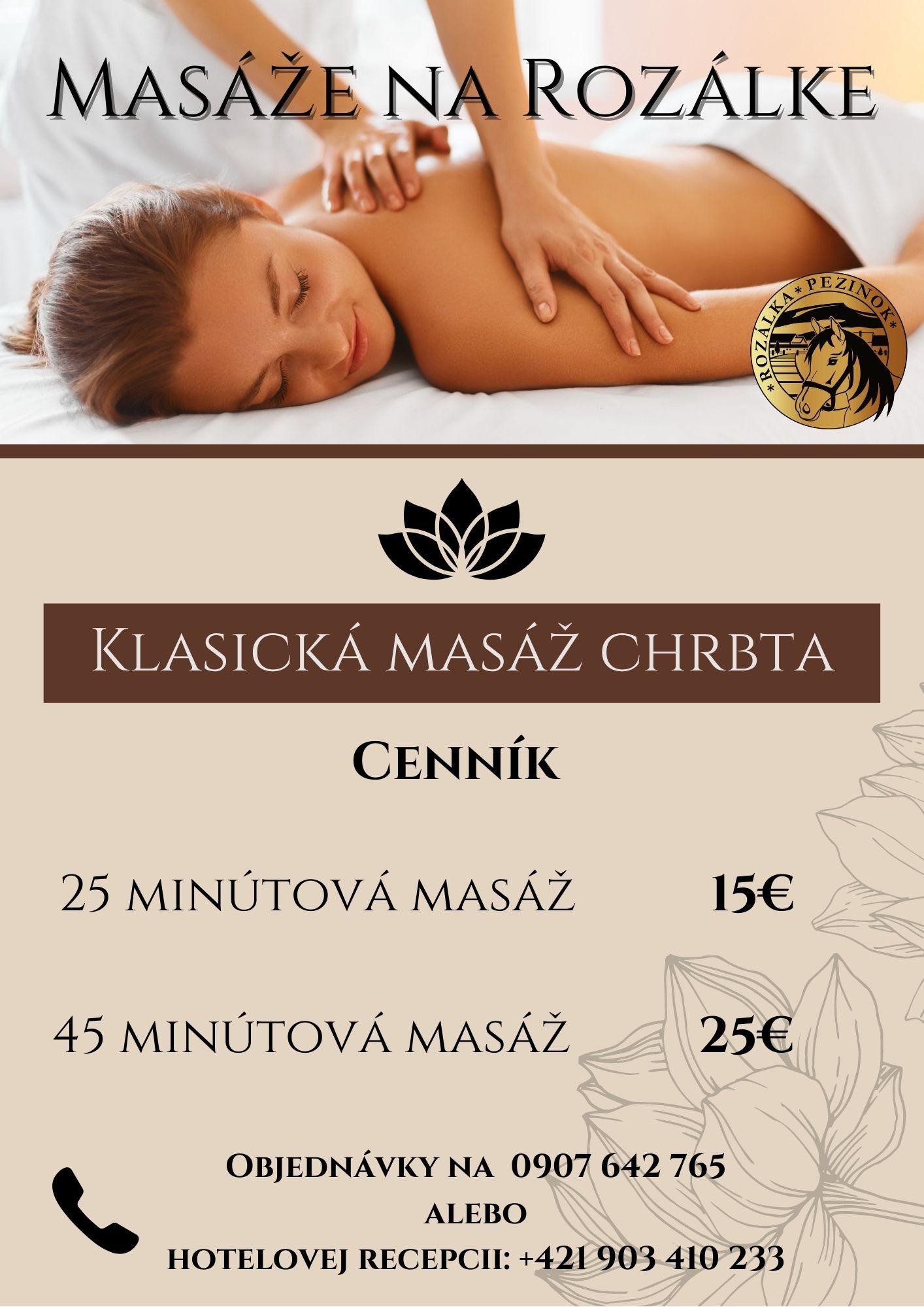 Modra
Modra is wine-growing town, one of the most beautiful dominants of the Malokarpats area. There are numerous tourist monuments and relaxing walkway. The town is typical for viniculture tradition. You will also find another holiday resorts near- Harmonia, Piesky, Zochova chata.
Pezinská baba
Ski resort on the ridge of the Little Carpathians. There are 3 ski lanes 500, 700 and 1,000 m long and 5 lifts. There are also cross-country skiing tracks with 1, 2 and 5 km lengths and a sled track.
Mountain carts
Adrenalínová jazda na downhillovej bezmotorovej trojkolke Mountain carts.
Castle Červený kameň
The castle Červený Kameň is located near capital city Bratislava and is one of the most preserved castle in Slovakia. It was built in the 13th century and in the 16th was rebuilt into huge fortress with fortification system belonging to the top of the then military-defense strategy. The castle was connected with Palfy's family from 1583 to World War II. This significant Hungarian family transformed the castle into representative residence with rich stucco and fresco decoration of interiors. The museum and presentation of living Palfy's family is also part of the castle.
The manor-house in Budmerice
The Budmeric manor, also known as Pálffy's Manor, is surrounded by an English park from the second half of the 19th century. It was originally built as a hunting lodge in 1889. In the past it served as the House of Slovak writers, and today you can here find some historical expositions.
Aquapark Senec
You can enjoy great water at 28-38 ° C in the Aquapark Senec near our hotel. There are 6 different pools (during the summer season, the operation extends to 11 pools) and water attractions - water slides, slides, water jets, counterstrikes, water umbrellas and much more. There is an indoor orange-blue waterslide, 76 meters long, with its own swimming pool.
Castle Pajštún
The ruin of a Gothic castle near the village of Borinka, originally from the 13th century. He belonged to a set of border castles that protected the borders of the Hungarian state in the Small Carpathians. Between 1592 and 1867 he belonged to Pálfy's family , later Károli's family. The castle burnt down in the middle of the 18th century.